A Beetle Assembly - Jenny Whittle.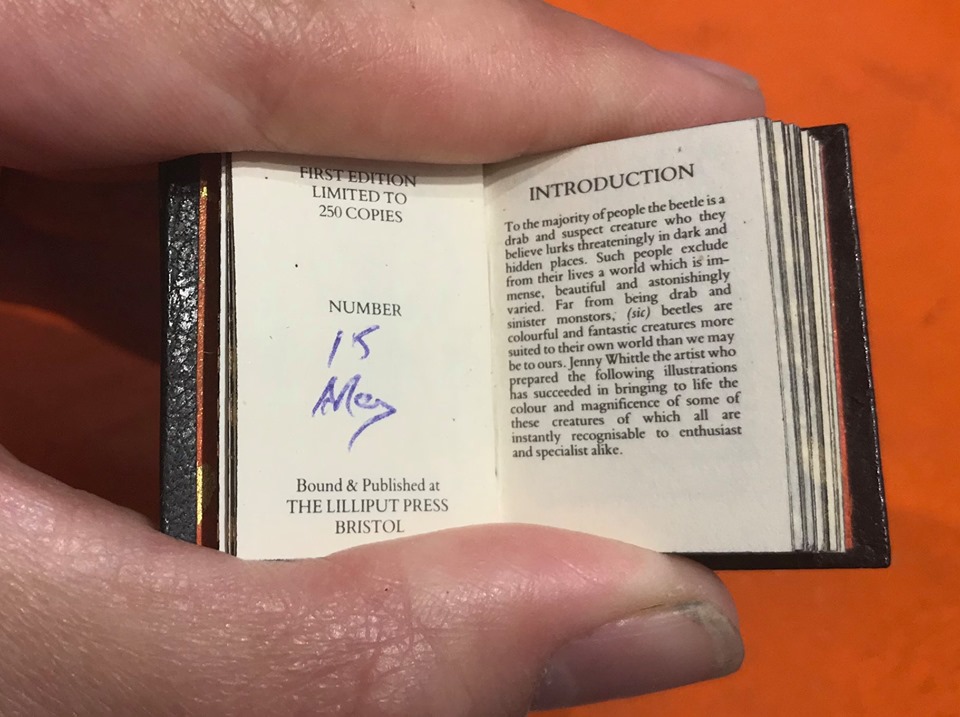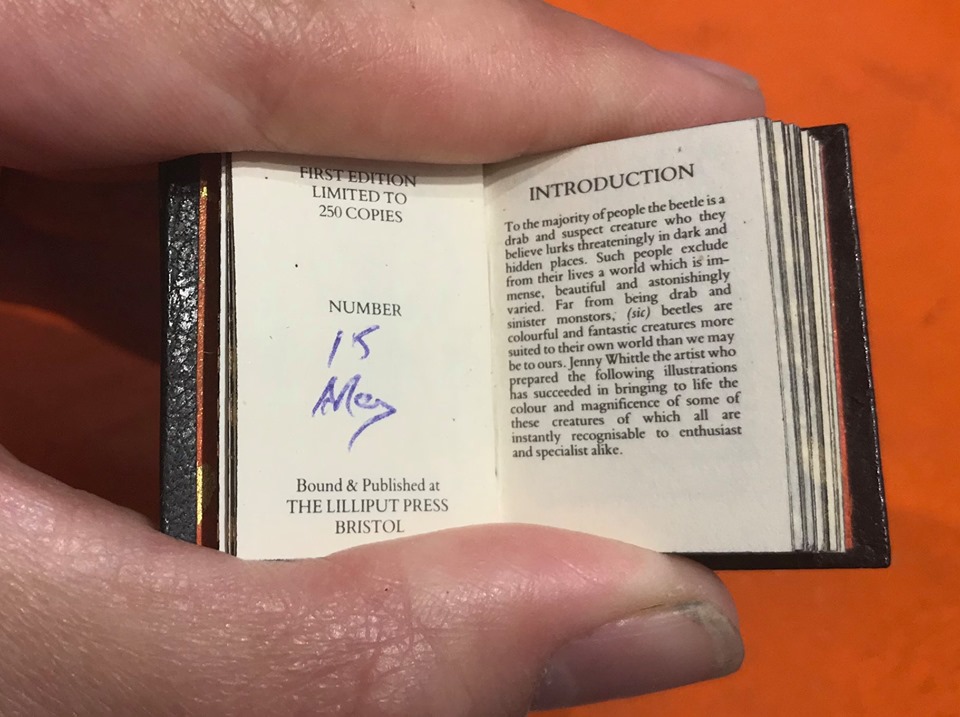 A Beetle Assembly - Jenny Whittle.
Bristol: Lilliput Press. 1985. 43pp. First edition. Limited to 250 copies, this no.15. Signed by printer, Allan Armstrong. Illustrated with twenty-two beautifully hand-colored plates of beetles, each with a border in Art Nouveau style, and a facing page of descriptive text. 34 x 28 x 12 mm.
Full black goatskin with hand tooled gold dots and applied gold leaf on spine, articulated elytra of green enamel effect with twisted gold wires attached to articulated wings of underdrawn vellum with gilt edges. Black edges with applied gold, gold leather endbands, orange moriki kozo endpapers with applied gold.